Supporting Your Role as a CISO
Your role as a CISO is business-critical in protecting your organization's assets, infrastructure, and technology. VULNERA recognizes that your role and responsibilities are many and that is why we've built risk-based solutions meant to empower you to excel in your position. We take care of the heavy-lifting related to vulnerability management so you and your team can get to what matters most – remediating security issues.
Continuously monitor your internal, external, and cloud environments

Validate your security controls are effective

Show proof of performance with easy to understand metrics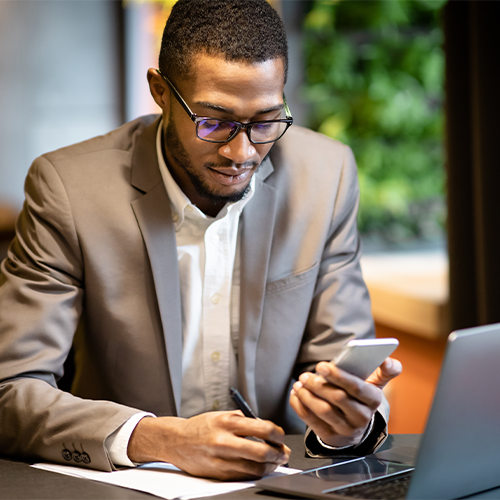 Explore These Additional Features
Use Cases
New CISO
CISOs face an ever-increasing responsibility to map security strategies to meet new challenges, but must also do so in support of key business objectives. Cybersecurity is essential in ensuring organizations are protected and able to protect critical assets and ensure uninterrupted business operations. 
New Vulnerability Management Program
Patch and vulnerability management is a security practice designed to proactively prevent the exploitation of IT vulnerabilities that exist within an organization's internal, external and cloud environments. They are components of a vulnerability management program which gives organizations a framework for managing risk across the enterprise network. A well-run vulnerability management program is the foundation that supports an organization's corporate security, risk, and compliance programs.
Heavily Regulated / PII
Organizations in regulated industries such as healthcare or fintech are no stranger to the pressures of compliance. No matter which regulating authority your organization is impacted by, our solutions give you the insight and advice you need to identify and mitigate risk according to the standards of your regulated environment. 
Cyber Insurance
Even minor incidents can disrupt an organization in major ways. Cybersecurity insurance can help your organization recover from financial losses caused by cyber incidents such as data breaches, system hacking, ransomware payments, and denial of service. To ensure you have the right level of insurance when you need it most, it is critical to prepare for the application process itself.
Mergers & Acquisitions
Oftentimes cyber risk is not adequately addressed during the due diligence phase of M&A. Cybersecurity and cloud security can become significant risks. There can be gaps in the assessment of information and cybersecurity posture of the involved entities. VULNERA helps both acquiring and target companies identify and tackle the risks that vulnerabilities may introduce to the environment.
Recently Breached
It is no surprise that many organizations saw an increase in cybersecurity threats in the past year. The shift to cloud-based tools and software has left many with new found vulnerabilities and an increased attack surface. That's why adopting a proactive approach to security validation is essential. 
Resources for CISOs
Take a look at how VULNERA helps you strengthen and improve your vulnerability management program.