VULNERABILITY INTELLIGENCE
Track Trends Over Time
VULNERA helps your efforts by collecting and aggregating data from assets and services connecting to your internal, external, and cloud networks. This allows you to view both real-time and historical trends via the dashboards. This empowers you to:
Analyze trends and understand complex security events

Use intelligent data to make better decisions

Comprehend the context of threats to improve detection and proactively prevent them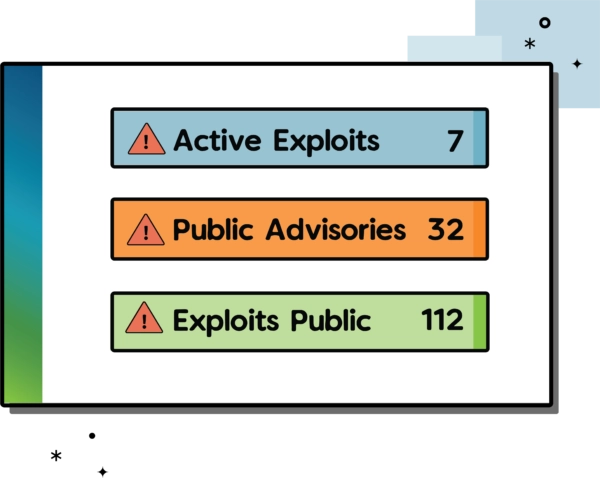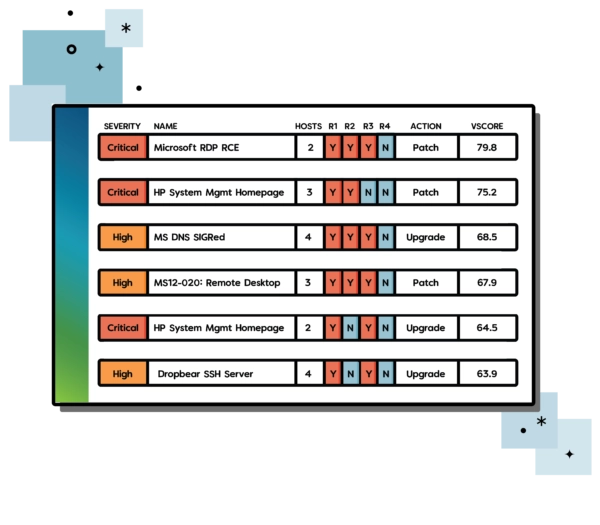 VSCORE PRIORITIZATION
Remediate Faster
Vulnerability prioritization streamlines the analysis, remediation, and mitigation process by focusing efforts on identifying context around a vulnerability. The VSCORE allows you to focus remediation efforts on the most critical issues first.
Includes information on:
Actively exploited vulnerabilities

Vulnerabilities with weaponized and public exploits

How critical business systems could be impacted
REMEDIATION TRACKING
Validate Effectiveness of Security Controls
Collecting risk data and information is only one part of a vulnerability management program. Ultimately, organizations must remediate vulnerabilities once they are identified. VULNERA helps you close the detection–remediation loop by:
Resting and validating security controls

Documenting the "how" and "why" issues were closed

Visualizes historical progress across the environment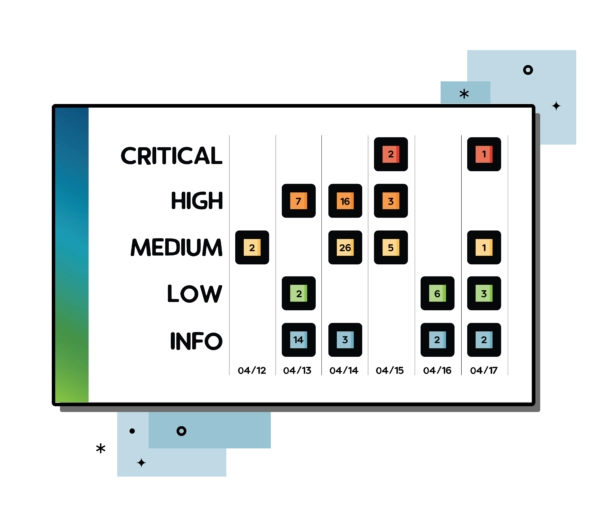 We've Delivered for Some of the Biggest Brands